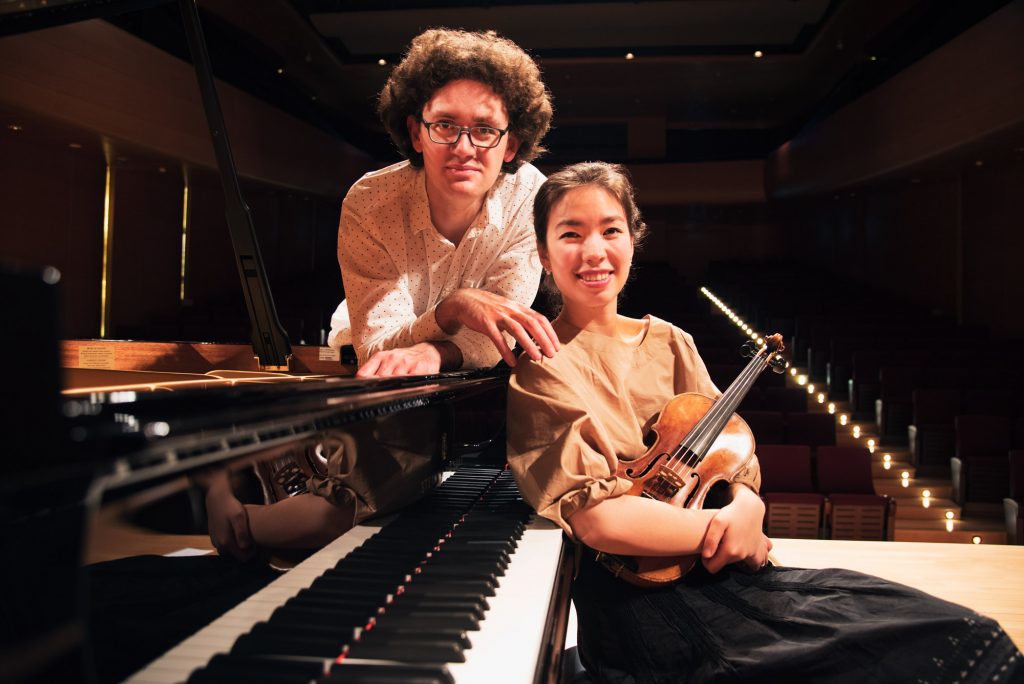 Since its formation in 2011, aTonalHits has been dedicated to bringing contemporary and lesser known works of music to light. Its founding members are Illya Filshtinskiy (piano) and Katha Zinn (violin), although aTonalHits has swollen its ranks with many collaborators of all art forms.
Beyond the standard violin and piano repertoire, Illya and Katha first found a taste for newer music in the work of Alfred Schnittke. They have released an album of Schnittke Sonatas, an album entitled "1910-1920", 'ORIGINS', an album of entirely new works, and a two-set volume of Bach's complete Violin and Harpsichord Sonatas.
They have been featured artists on the websites of the Juilliard School, Mannes the New School for Music, MySpace, and Avaloch Farm Residencies. Aside from performing, the group regularly focuses on film and music work on their YouTube channel. There, they have produced documentaries, performance films, and a series on historical violins.
Illya has also written several works for the group, as well as six method books for piano, violin and cello students. The books follow the musical adventures of an alien, Toogo, with a story book written by Katha accompanying each method book. Illya's works for violin and piano will be released in a new aTonalHits album in 2020. He has also collaborated closely with the choral group C4, premiering one of his works in Symphony Space.
aTonalHits performs concerts and runs masterclasses around the globe, including a tour of both Holland and Turkey, Japan, Singapore, Taiwan, Germany, Mexico- and closer to home at the Metropolitan Museum of Art, Carnegie Hall, and Symphony Space, among others. aTonalHits has also worked closely with the Societé de Musique Contemporaine du Québec, premiering the work of three of Québec's foremost composers. They have premiered over 100 works.